For those of you who missed this last year, Gabino Iglesias had me show him my shelves. If you know what I mean. Check it out. There are pics of me mostly naked with pirate hats and shooting targets. And books. Lots of books.
Bizarro Central
Who are you and what role do books play in your life?
I am Michael Allen Rose, author, musician and performance artist. I also make a mean baked Mac N' Cheese. Books have been some of my best friends and means of seeing new worlds and perspectives since I was a kid. I was one of those weird kids who was just as happy sitting in my room reading as I was out playing with the neighborhood kids, if not happier.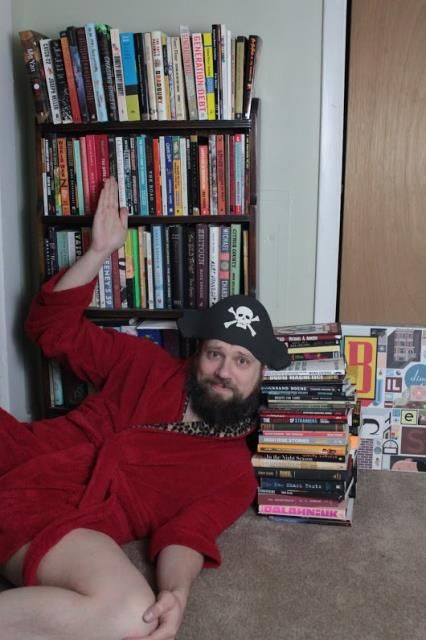 You read bizarro as well as everything else out there: what are some of your favorite non-bizarro reads?
Around the end of my undergrad college years, I got really heavily into the existentialists and absurdists: Camus, Sartre, Beckett, Kafka, Ionesco and the like. I remain a huge fan of that philosophy and literary style, but I'm also a huge fan of humor writing and pop-culture studies. Dark comedy is…
View original post 502 more words